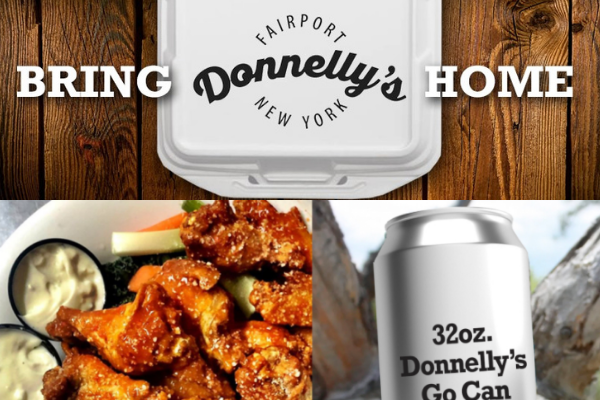 🦺 Soup:  Potato Cheddar Chowder and
Crab Bisque   
Cup – $3.99  Bowl – $5.99
🎵 NEW DESSERTS 🎵
The BIG CAKE returns – Featuring Scratch Bakeshop Cakes:
🧃  Chocolate Strawberry Cookie Crumble – $11.99
✨  *New Booze-Bags* ✨
🛒 Jamaican Rum Punch – $8
While rum, Meyer's dark rum and Parrot Bay coconut rum with pineapple juice, orange juice, grenadine and sparkling fruit juices.
🎉 Spring Sangria – $8
White and rose wines, cranberry pink passionfruit juice, Abslout strawberry vodka and sparkling fruit juices.
🩳 Watermelon Donnelly's Lemonade – $8
Freshly squeezed Donnelly's lemonade, Smirnoff Watermelon vodka and Smirnoff Sourced Watermelon vodka.
🍔🍔🍔🍔🍔  Don't forget the Kid's Menu:
Wee Burger with Fries
Chicken Fingers and Fries
Kraft Mac 'n Cheese
Grilled Cheese Sandwich with Fries
Kid's Cheese Quesadilla
Pasta With Butter And Grated Cheese
https://donnellysph.com/wp-content/uploads/2021/02/Copy-of-Donnelly-Bring-Home.png
400
600
Scott Donnelly
https://donnellysph.com/wp-content/uploads/2021/02/WhiteDonnellys-300x150.png
Scott Donnelly
2021-02-14 07:49:27
2021-04-17 14:28:55
🚗 Specials for InDoor Dining And CurbSide TakeOut 🚗 Saturday April 17th, 2021 – We Open at 2:30 😃